---

---
High Trust Means High Performance
Ofactor is the only solution built by real neuroscientists that is designed to create and sustain a high-performance culture. It is based on over 13 years of field and lab-based neuroscience research by Dr. Paul Zak and enables you to engineer a high-trust, high-performance organization. The complete Ofactor solution includes:
A neuroscience-based organizational trust survey
Real-time reporting & analytics
Micro-learning interventions designed to reach the entire organization
Individual, actionable and behavioral feedback for your leaders
Learn More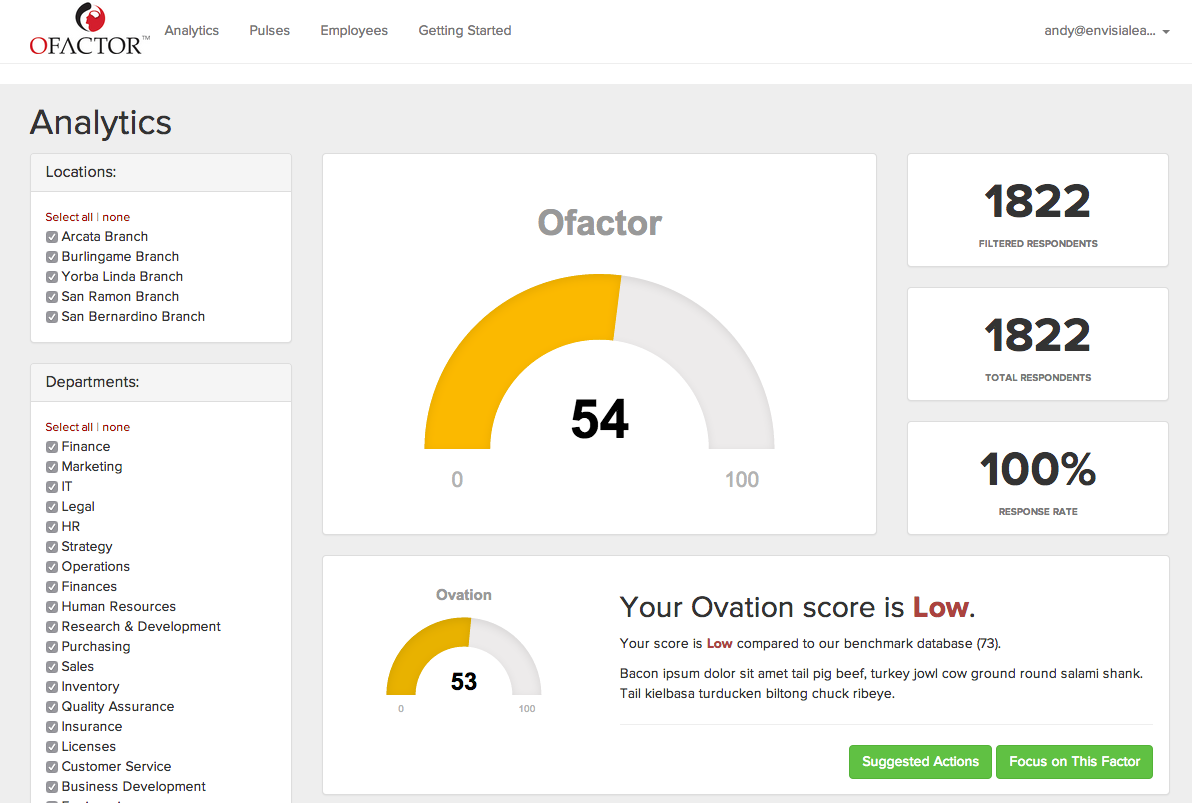 Does your organization have a high-performance culture?
Take a brief assessment & find out for sure. Click or tap the most appropriate response to the statement below to get started.
My leaders treat setbacks and mistakes I make as a valuable opportunity to learn and try something new
Organizations with high Ofactor ratings have been scientifically proven to show: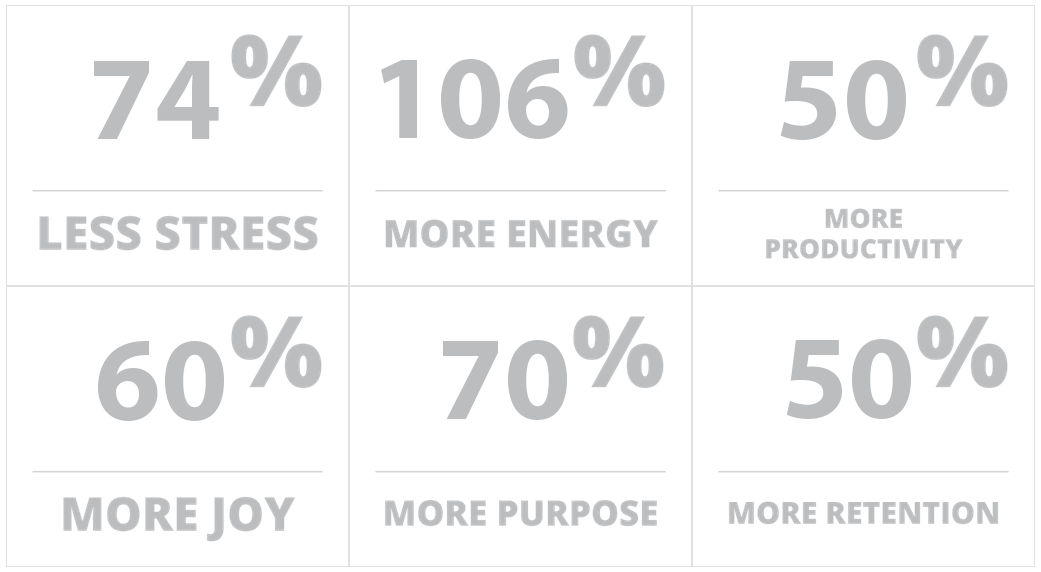 Get our whitepaper to learn how neuroscience can engineer a high-trust culture:
Download Whitepaper
---
---
Working with Paul initially was the beginning of an entire initiative to add rigor, reliability, validity, and current thinking to existing measures of employee wellbeing. Rather than changing or modifying the measure, we threw it out completely. That's a huge change that impacts decision-making and behavior throughout the organization. Ofactor has quantified the drivers of happiness, and he'll tell you how to monitor and leverage those drivers to get more of what we want – healthy, happy, productive, and flourishing groups, teams, organizations, and communities. In short, he's a particle physicist for the human mind. I have a profound level of respect for Paul and Ofactor. Their approach is rigorous, novel, and oriented both around discovering new knowledge and also around solving real, practical problems that human organizations face.
---
It's Time To Create a High-Trust, High-Performance Culture
Get Started