Build Organizational Trust With The Ofactor Trust Management Solution.
Designed to create and sustain a high-trust culture, Ofactor is based on over 13 years of field and lab-based neuroscience.
---
A Survey Based on the NeuroScience of Trust
Ofactor begins with a brief 26-question trust survey and offers a snapshot of 8 key trust levers within your organization.
Our research has shown that organizations that are people-centered and managed by clear objectives are the best places to work and, over time, enjoy the most success. The Ofactor Trust Survey tells you where you are right now.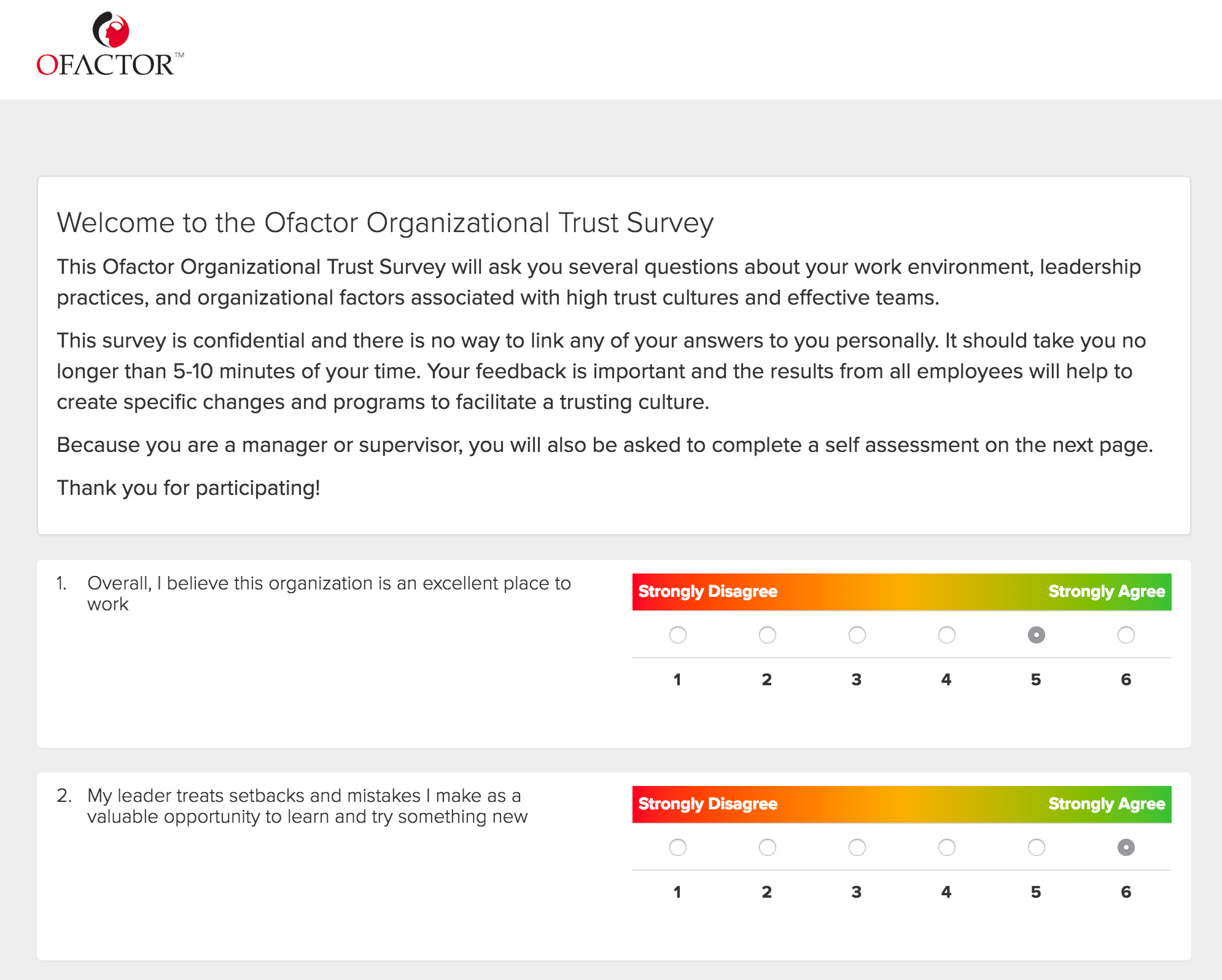 ---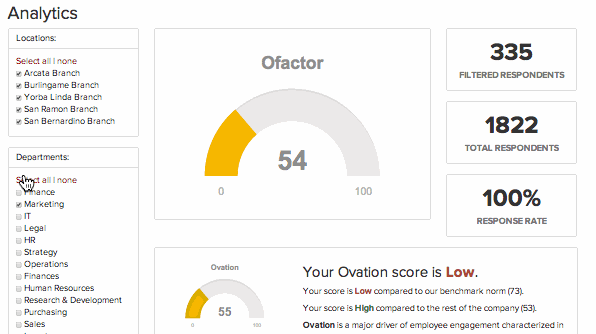 Pinpoint Areas for Improvement
The Ofactor Trust Survey results are delivered in real-time. You can see where you stand on any of the 8 key trust levers measured by the survey as responses are coming in.
Slice and dice your data using any combination of demographic information to compare groups within the organization and identify pockets of high-trust or low-trust.
---
Ofactor Interventions Reach the Entire Organization in 3 Minutes Per Day
Once the survey has shown you which trust lever you should focus on, Ofactor offers 12-week interventions. Our interventions reach the entire organization, not just executives or high-potentials.
Each Intervention starts with 2-weeks of daily lessons delivered to everybody's inbox every morning. The lessons are short videos, each one is about 3 minutes long. Short, intense micro-learning videos have been shown to engage an astonishing 94% of learners.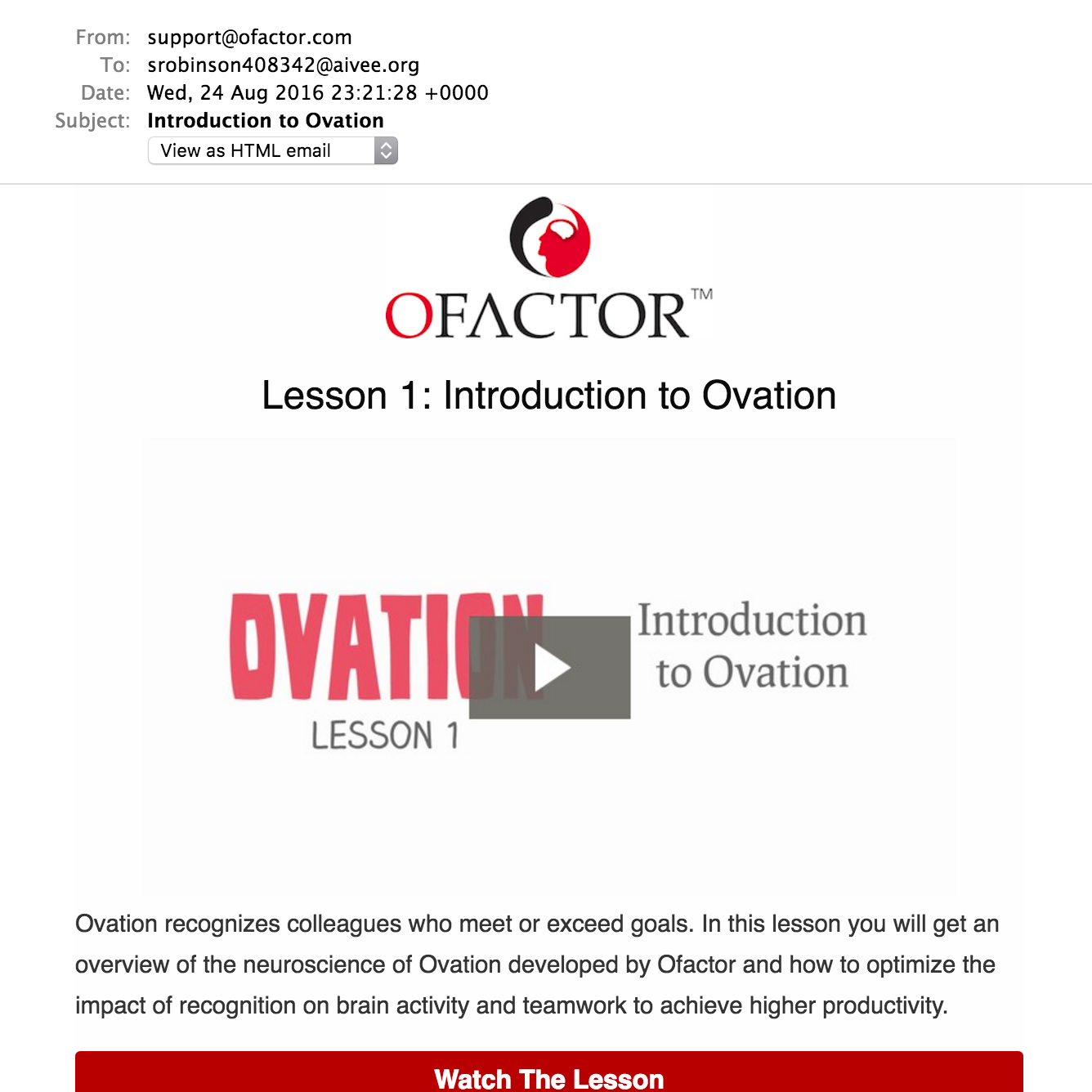 ---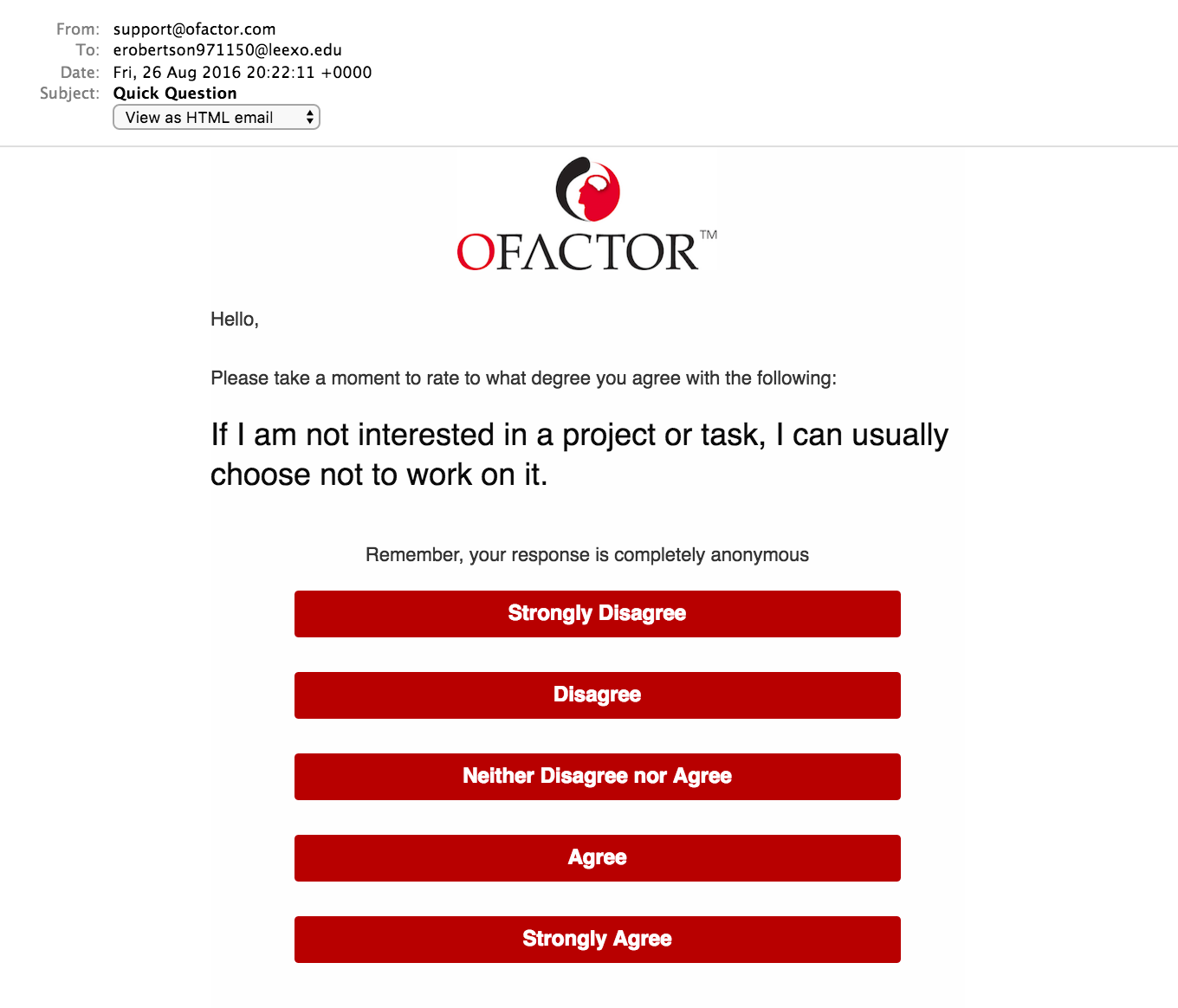 NeuroNudges Keep the Organization Focused on Improving
The second phase of an Ofactor Intervention is a series of 10 NeuroNudges, delivered weekly.
Employees receive a brief neuro-nudge in their inbox, offered in the form of a pulse question. Each NeuroNudge can be responded to and rated without leaving your inbox, so interruptions are kept to a minimum.
NeuroNudges cleverly reinforce critical behaviors while collecting data on how well the intervention is working. Neuro-nudge feedback is collected in real-time and you can dive into responses in granular detail to pinpoint where additional training would be beneficial.